Holly Molly Sunday turning into Monday.
Where is time flying??!? Please, please tell me you are madly busy and it is not just me being the worst time manager ever. Because I can hear footsteps upstairs and I know everybody is ready to go for our Sunday Hike and they will give me the stink eye when they see me typing in my PJ's. OY!
OK, your home edition Listicles were fabulous. No left or right about it. And I bet your fall must haves will make me oh and ah and want to go shopping. I totally envisioned posting amazing Pinterest boards full of stunning stuff I cannot afford and will never wear anyway, but hey… I ran out of time and really who am I kidding? So I am depending on you. In the mean time my list is the truly what I have and wish not to do without this fall.
What shall we do next week? I say 10 COMPLIMENTS. Either give them to yourself or someone else. Or the ones you get or wish you would hear more often. Or anything really.
Also: email me if you have any ideas for listicles. Or tweet, or facebook or send a pigeon. With a nice cuppa coffee.
Must dash so here is what I cannot do without this fall.

Make a list, check it twice, link it up. Read others. Have fun!
10 AUTUMN MUST HAVES
1. Nice weather.
2. Good company.
3. Tweed


Image courtesy of my favorite store ever : Joules.
4. Dubarry Boots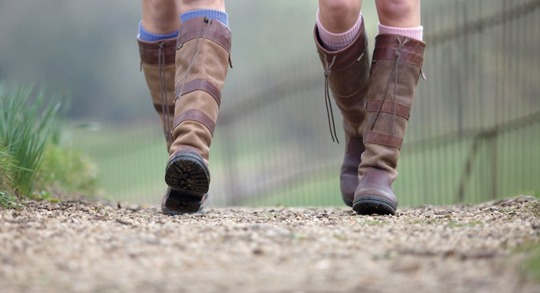 I got mine from Noble Horse Gallery.
5. Silk scarf.
Yep, Joules again.
6. Comfy cardigan.
This one is from Ralph Lauren but I would rather ask Jenn to knit me one.
7. Good book or two. Or ten.
I am finally reading the one I won over at Cookie's book club giveaway.
8. Soup

Image by Con Poulos.
My favorite: Colombian chicken and potato soup.
9.PSL! = Pumpkin Spice Latte

10. Most awesomest coffee cozy.
I won mine over at The Robot Mommy but there is plenty more over at Sew Tara.