This is a story of two chick buttons and one ambitious photographer.
Jacqui from Chicktuition has a trivia contest. I am not very knowledgeable or fast, and to win this you have to be both. But I happened to be in the right place at the right time TWICE and answering correctly won me TWO buttons and my name on the wall of fame. Which I am immensely proud of.
Then Jacqui announced a photo contest. Rules are simple, you must take photos containing something inspired by one pink chick and submit them to Photo Surprise Contest. Now I clearly have an advantage in this one. I have not one but two buttons to model for me, I live in paradise and I happen to take nice photos. So I started carrying them around with me everywhere and snapping great photos like this one:
But then I got a bit overly ambitious and the following happened:
I have been living with this for weeks now. But I decided to confess. Because you should all know that placing very light objects into the sand to take award winning photos is all together a bad idea. Unless somebody finds the white Chicktuition button off the coast of Oregon, Canada or even Alaska and snaps a great photo themself. In that case you should know that the contest ends 15 October. And tell our lost chick that Little J misses her very much.
This post is linked with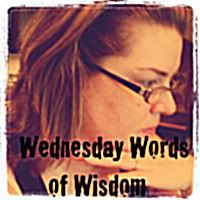 Because you can consider this first of many of my photography tips. Since I am now a licensed professional.