I was talking to a Russian lady I know yesterday.
She is beautiful and very sarcastic. I like her a lot, mostly because I can be myself and not offend her. I feel the same way about all the bloggers from the ZE BLOG BLOC too.
But Irina and Bill from Smells like Borscht are even cooler then cool. They also happen to like my blog and for some strange reason want me to come and visit. So I am guest posting today, sharing a story about my grandpa. Come away with me. CLICK HERE. Over and out.
I will link this post to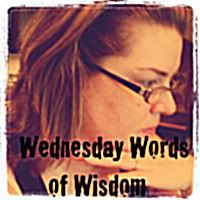 Not that I am particularly wise, but my grandpa sure was. And since Theresa is a wonderful friend, I don't think she will kick me out.